08/24/15
I have this tendency to listen to the same albums consistently for weeks, months, years even. These albums are like staple pieces of clothing in your wardrobe – I'll listen to them for forever and never get tired of them. I thought I'd share my list, in hopes that they'll become some of your "forever albums" too!
The Suburbs – Arcade Fire
This is just… This album is everything to me. My dad played it for me in 2010 when it came out and I just fell in love. I've been listening to this album for five years and I still love it just as much. It's my driving soundtrack, my writing playlist, my blogging music, and my falling asleep tunes.

Some favorites from the album: "The Suburbs", "Rococo", "Sprawl II (Mountains Beyond Mountains)", "Wasted Hours".
Goddess – BANKS
If you know anything about me, you know that BANKS is my queen. She is my goddess. I've been listening to her for about a year and a half (I was obsessed with her EPs before the album came out) and I still can't get enough. Her vocals, her lyrics, her sound – it's just everything to me.

Some favorites from the album: "Stick", "Fuck Em Only We Know", "Drowning", "Beggin For Thread", "Goddess".
Bon Iver – Bon Iver
Obviously Bon Iver is on this list. I've been listening to Bon Iver for about four years, and oh have those years been glorious. In addition to his self-titled album, his EP Blood Bank and his earlier album, For Emma, Forever Ago, are also included in this entry. Bon Iver is kind of like Arcade Fire for me – he's my go to for every situation. Particularly nighttime or rainy days though!

Some favorites from the album(s): Off Bon Iver – "Towers", "Hinnom, TX", "Wash"; Off Blood Bank – "Babys" and "Woods"; Off For Emma, Forever Ago – "The Wolves (Act I and II)", "Creature Fear", "Team", "Re: Stacks".
Continuum – John Mayer
I was introduced to John Mayer sometime around 2009/2010, and I've been in love with him since. I own Continuum, Battle Studies, and Paradise Valley, but Continuum is my favorite. This album is such a staple for me, mainly because it has such a consistent sound and is mixed so beautifully.

Some favorites from the album: "Belief", "Stop This Train", "Slow Dancing in a Burning Room", "Bold As Love".
Hurry Up, We're Dreaming – M83
M83 is incredibly underrated. This album is absolutely incredible, and found on a whim by me in 2011/2012. It's a lengthy album too, so definitely an undertaking when I had no job and had barely heard any of the music. I was rewarded, though! This album is a killer, and one I come back to consistently.

Some favorites from the album: "Midnight City", "Wait", "Raconte-moi une histoire", "OK Pal", "Another Wave from You", "Fountains", "Outro".
Soft Connections – Nic Hessler
Where are all the Nic Hessler fans? There need to be more of us. Nic Hessler is a recent discovery of mine, and one I stumbled upon at my local music store. I fell in love with the first couple songs and bought it on impulse. When I listened to the entire album I was so happy I'd bought it. I seriously listened to the first song of the album on repeat for about a half hour once. I love it that much.

Some favorites from the album: "I Feel Again", "Hearts, Repeating", "Do You Ever?", "Expel Me".
Youth – Wild Cub
Wild Cub got fairly popular after their tour with Vampire Weekend last spring, but I was onto them before that! I've been a fan since the fall of 2013, and am still going strong. Wild Cub just have such a great sound. They also do incredible covers, so I'd check out their Soundcloud if you're a fan of the album!

Some favorites from the album: "Shapeless", "Thunder Clatter", "Drive", "Hidden in the Night", "Blacktide", "Lies".
And the one you all knew was coming….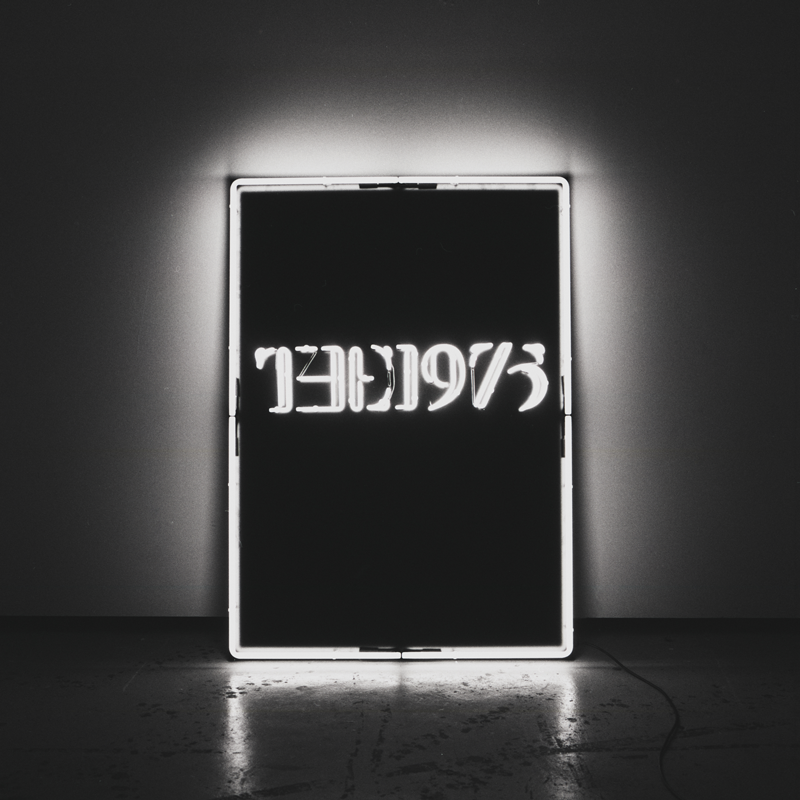 The 1975 – The 1975
My everything album. The 1975 are my one true loves. This album, along with their EPs, are the soundtrack of my life, and have been for the past two and a half years. I can't get enough of them. After two concerts and three acoustic shows, you'd think I'd have enough, but not yet! If you somehow haven't heard of them yet, go listen. Now.

Some favorites from the album(s):Off The 1975 – "The City", "Talk!", "Settle Down", "Menswear", "Pressure"; Off Facedown – "Antichrist", "Woman"; Off Sex – "Milk", "You"; Off IV – "fallingforyou", "Haunt//Bed"; Off Music For Cars – "Head.Cars.Bending", "Milk".
---
What are your forever albums? Let me know in comments!
And you can listen to all these albums on Spotify below. (It's 100 songs and six and a half hours, so get comfy.)